As the years go by, and everything around you seems to be changing, the songs you loved over the years remain the same.
They can take you back to that first love, a concert you shared with thousands of others or cruising by yourself with the windows down on a warm summer night.
Maybe it's a song from a favorite movie, holiday celebration or just something your kids played so much, that at one point, drove you crazy; but now, that they have moved on, you reminisce and feel a twinge in your gut that chokes you up.
They could be played at your funeral.
They need to be savored. They need room to breath.
If you're like me, you don't listen to them everyday so as not to wear them out. They need the right setting and free from outsiders. You need space to close your eyes and fully submerge yourself to smell the grass from the concert or feel her hand in yours.
I'm sure you have a couple… here are some of mine. Not in any particular order, so enjoy.
Neil Young – Old Man
YouTube.com: Neil Young – Old Man
I remember hearing this the first time one late night back while in the military. I was likely driving home from a late rendezvous with a girl I have long forgotten, but the realization that one day – today? – I would be that old man. That I will have had many experiences, a few loves and hopefully fewer failures. I looked forward to growing older (not old) and what my life would bring me.
RE the video: He tells the story of the song just in case you don't know it. I always thought is interesting and ironic that he bought his ranch off two lawyers. By the way, Neil "Godfather of Grunge" Young is excellent live and this version is no exception. He's still alive – touring! – and generally kicking ass.
Maze – Happy Feelings
YouTube: Maze – Happy Feelings
My mom had married an Army guy who was stationed at Fort Gordon in Augusta, GA back in the early 80's. Each summer there would be a mini-festival on this huge grass area in the middle of the post. Looking back it was a fantastic way to build Army team spirit and let off some steam.
There was BBQ, touch football and beer and lots a places to lay out and chill. Musically, there was everything from redneck southern rock and hair metal to sweaty R&B with a side of soul. It was here I discovered Frankie Beverly and Maze who were playing live.
When they started to play, a calm fell over the whole area. People still passed the football, threw the Frisbee… drank the beer and chomped down on the grub. But everything seemed aligned, like we were all in slow motion.
I've thought about this several times through the years and wondered if someone hadn't slipped something in my drink coke or if I was on some LSD-like trip. But to this day, this is the perfect outdoor picnic song.
RE the video: I apologize for the static in the middle just when Frankie belts his vocals, but it was the best I could find from that time.
Boston – More than a Feeling
YouTube: Boston – More than a Feeling
This song becomes more and more relevant as the years go by. To be honest, this song deserves it's own separate article so I wont write too much here. The lyrics are much more mature than a young Tom Scholz – apparently he was only 17 when he started writing it.
Anyway check these lyrics and more to come in a later article:
So many people have come and gone
Their faces fade as the years go by
Yet I still recall as I wander on
As clear as the sun in the summer sky
RE the video: the crowd sucks and they may have been warming up for another group; Tom Scholz is the guy with the long hair.
Jim Croce – I got a name
YouTube: Jim Croce – I got a name
My namesake, Jim Croce had a short career. He had a few other songs I could have chosen, but this one hits me to the core.
I remember hearing this song at a very young age. The raw memories takes me back to me and my brother riding in the front seat of a car while my mom is driving. The sun is shining and the windows are down. We're poking each other while giggling/yelling that the other crossed some invisible line between us ("He's on my side!!")… and then my mom threatening to slap us with the back of her hand…. All great fun 🙂
Those memories are mixed with more recent memories of my own son and how much better a life I have been able to give him.
RE the song: Speaking of me and my son, he may have been the only other person in the theater who recognized the song while we saw Django Unchained – so I must be doing something right.
Feel free to checkout Morten's own homage to some great music: A Top 10 from the golden age
© 2018, Jim Morris. All rights reserved.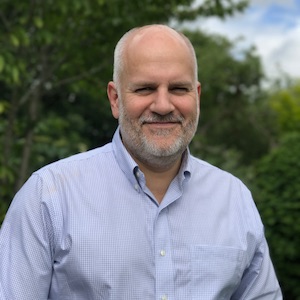 From Tampa, Florida; Moved to Denmark in '92. I'm a serial almost entrepreneur (I have a lot of ideas but tend not to act on them) and work freelance as an IT consultant. I take care of the backend but will write occasionally when Morten lets me. Go BUCS!